How should electromagnetic heating heater maintain?
Date of release:
2019-01-21

Author: Click: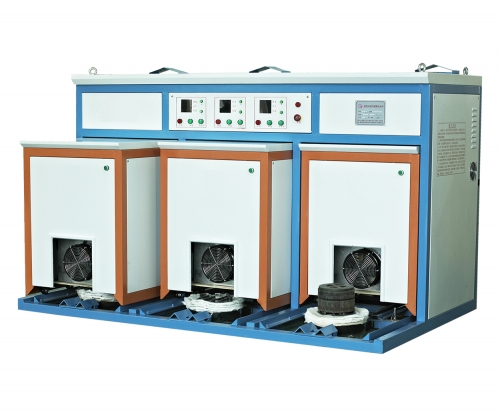 The application of electromagnetic heating heater has been very extensive, now all walks of life are seeking electromagnetic induction heating energy saving and high efficiency heating method, but as an industrial heating equipment, in daily life, how to maintain the electromagnetic heating heater?
1. Do not install the controller in a humid environment to prevent water vapor from entering the electric box, which is likely to condense on the surface of the insulating medium, reducing its insulating performance and causing electric leakage accidents; In addition, when using the electromagnetic controller, the coil should be wrapped according to the instruction and checked before power on.
2, in the process of use, do not easily remove the grounding wire, because the grounding measure is to prevent electric shock at the end of a protective measure, to often check the product's air inlet and cooling fan, to prevent the air inlet blocked or cooling fan stuck, to avoid overheating stop protection. In addition, the electromagnetic heating plate should regularly clean the radiator to ensure good ventilation.
Die mold furnace, heating furnace, energy saving furnace mould of foshan city golden automation equipment co., LTD., it is necessary to remind everyone that must be cut off before maintenance cleaning electromagnetic heating heater controller, power supply, and clean electromagnetic heater shell, application clean cloth to wipe, it is forbidden to use spray water to rinse the shell and electrical parts.
The address of this article:http://www.fsgaoteng.com/en/news/412.html